MelodyStudio Home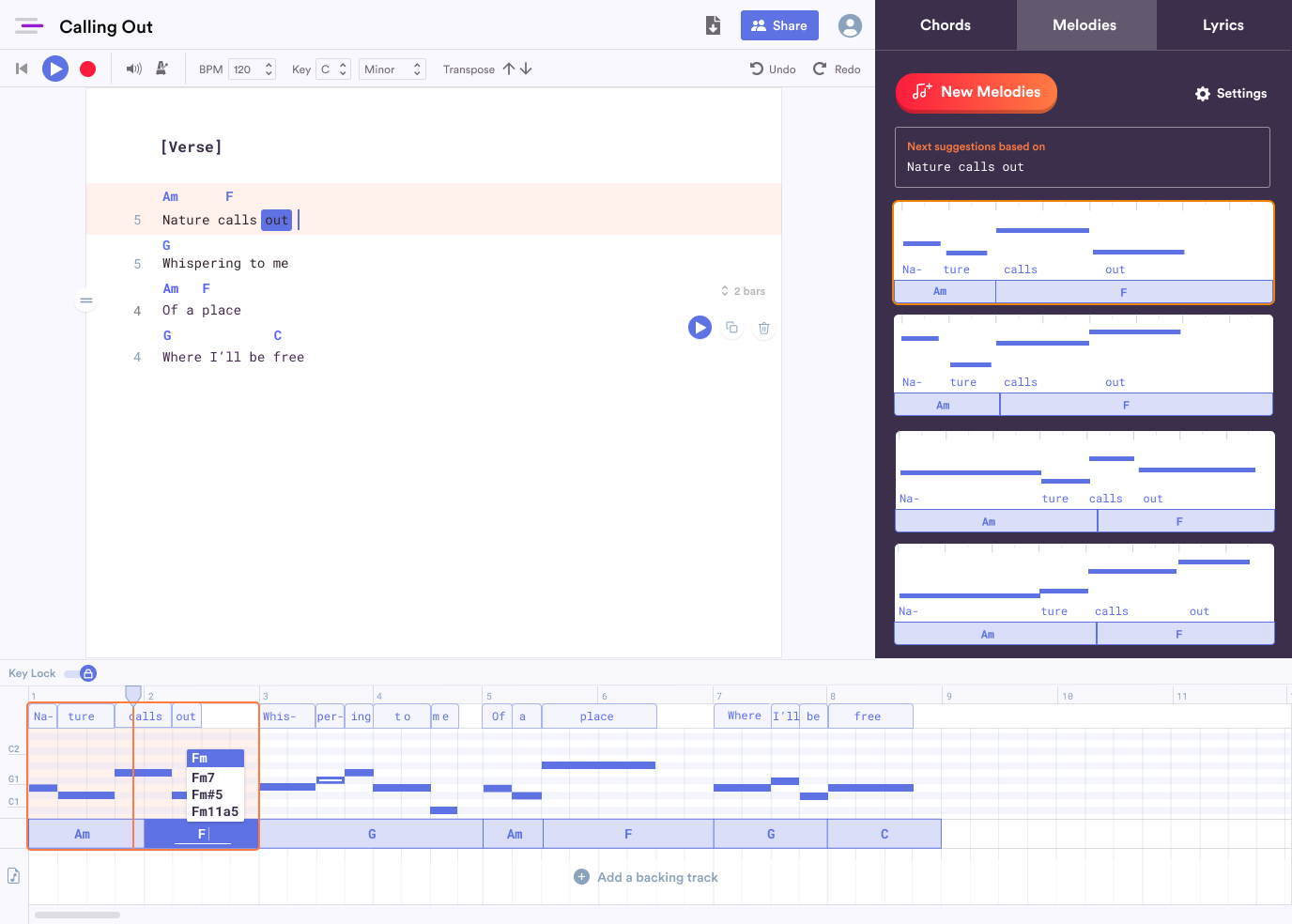 Create vocal melodies with ease
Become the musician you always dreamed to be with MelodyStudio - from the makers of LyricStudio.
*First 100 people to join our beta will get free access.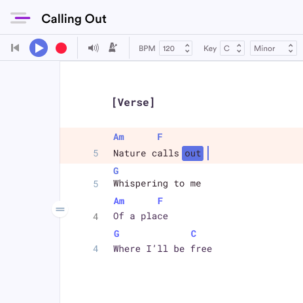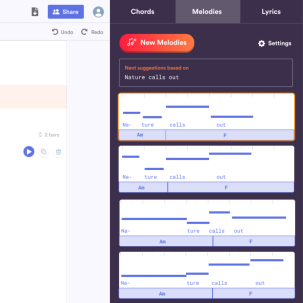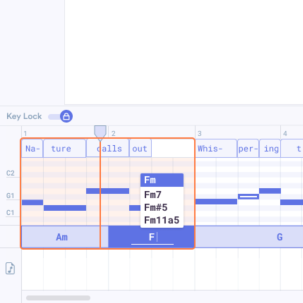 1. Type your lyrics (add chords, if you wish).

2. MelodyStudio gives you original melody ideas for how to sing them, line by line.

3. Combine the melodies, edit & make them your own.

• Producers & singers ready to write their own songs

• Songwriters who want to explore new creative possibilities or speed up their process

• Anyone who wishes to begin writing songs - there is no better way to get started!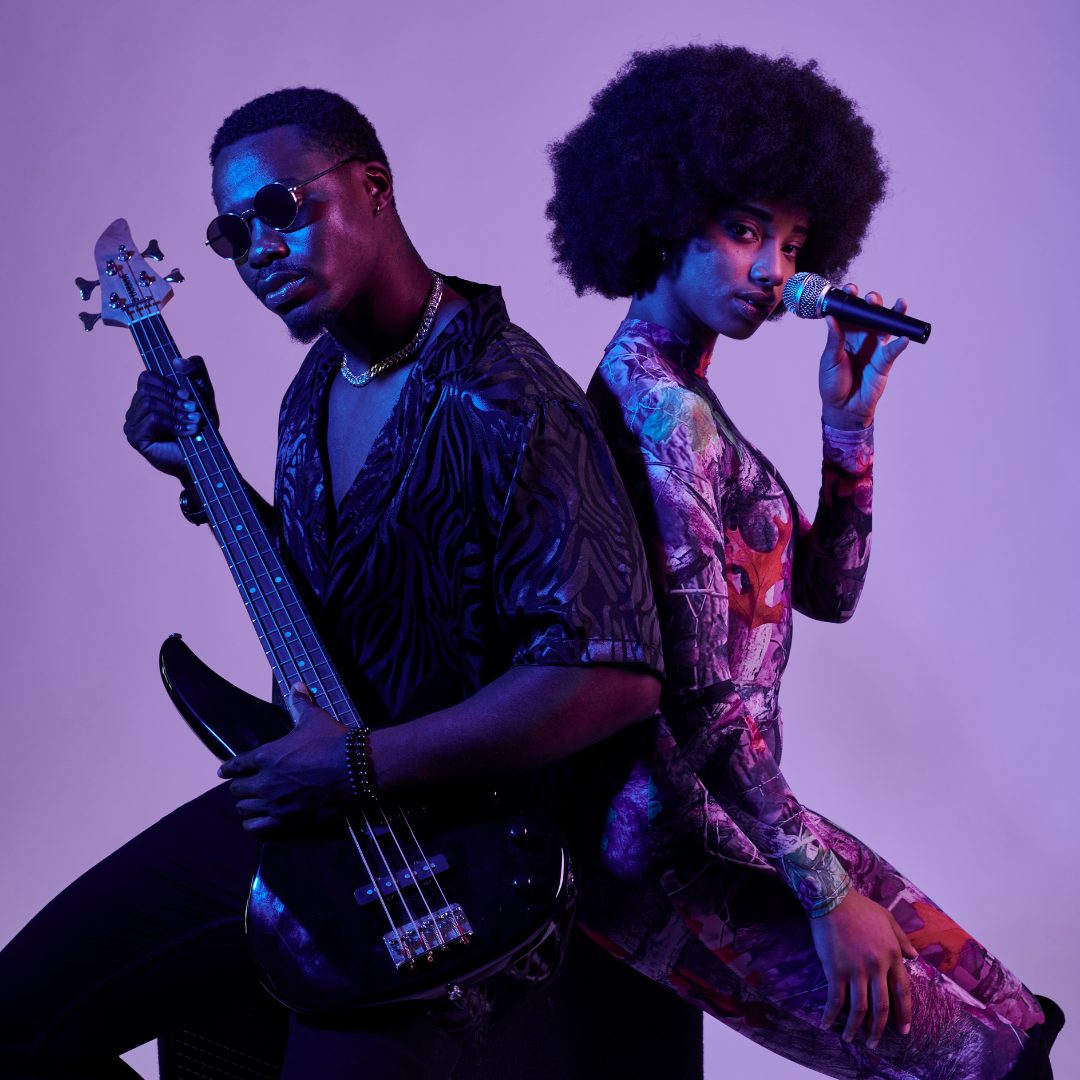 Take your melody game to the next level